Garage Kits Steel Frame System
Our garage kits always include our exclusive pre-engineered tubular steel frame system
Designed to strict engineering standards and manufactured from top-grade, multi-coated domestic steel, our garage frames are second to none. You can literally see the difference.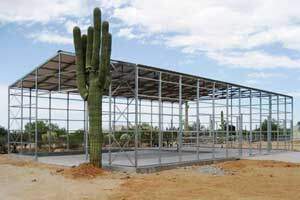 An Absolute Steel garage frame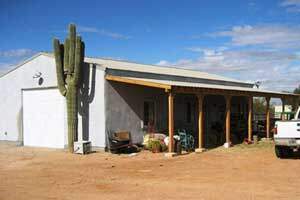 The same garage, completed with stucco finish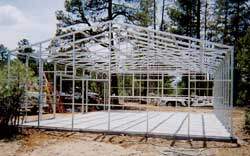 Another garage, framed in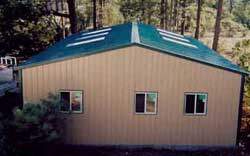 Finished and trimmed out
Easy to install – and they stand tough!
Most larger garage kits you'll see depend on heavy steel beams set in deep concrete footings to support the structure's weight and hold it together. Those major support beams are so heavy that you have to bring in heavy equipment to lift them into place. In this type of building, the siding and roofing also play a critical part in holding the building's form. Without them – or if one of their panels should fail – you've got big trouble. 
We've come up with what is a better, more economical solution: Distribute the building's weight as evenly as possible, over the entire frame. This has proven completely workable and entirely reliable. It costs far less, is far easier to erect, and requires no cranes or lifts, and there's no heavyweight foundation to engineer and pour. There are no fancy extra bracing members, and no cross-tie cable-and-turnbuckle system to rig up, just to keep your building upright and square.
When you're done, you've got a garage or shop building that will last just as long as the other type – or longer!
That's real economy, every way you look at it. Money. Time. Effort. Lasting value.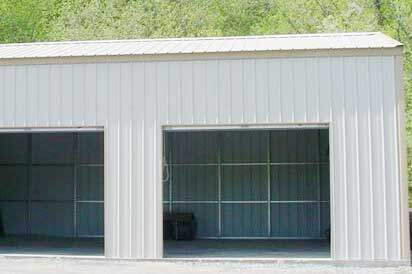 Exterior finish bonus: If you're out to make your new garage match up or blend in with other buildings on your property, ask for our Sierra style. Its framing is designed to allow you to sheath your garage in almost any type of finish you desire. Whether you want wooden siding, a rustic log cabin look, stucco or stone, bricks, shingles or shakes, the Sierra is your best bet.
Garage Frames Only: If you're looking for just a building frame, rather than a full kit including roofing, siding and so on, we'll be happy to set you up. Just give us a call and fill us in on what you need.


Note: Our frame-only kits are not available in our online quote system. Please call for prices.
Please call us at 1-877-833-3237
or get an immediate free quote!
Absolute Steel & Storage is a family owned and operated business based in Tempe, Arizona. Our steel structures are in use by nearly all branches of the US Armed Forces as well as thousands of homeowners nationwide including Alaska and Hawaii. We look forward to having you as our next customer!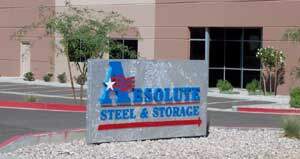 ---
Absolute Steel – Designed for the DIY'er