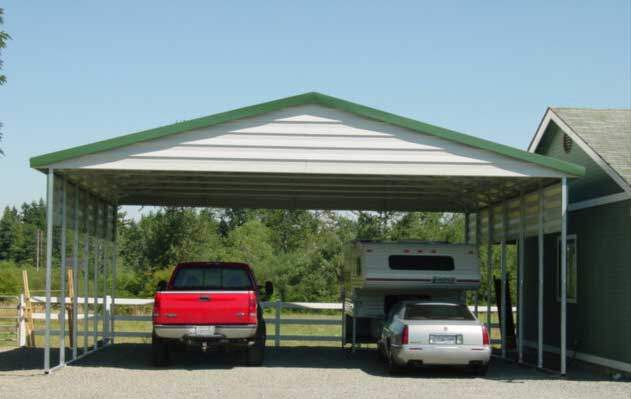 One of our customers recently wrote in to tell us about his handsome new Teton carport.
.
Kevin,
Just thought I would let you know that our 30W x 30L x 12.5H Teton carport is completed! It took us a while longer than most I suspect, because we had several other projects underway and there was only my wife and I to do the work. Besides, we have had a very unseasonable summer here with temperatures in the 80s and 90s the past 2 months.
We are very happy with the finished product. I decided not to put on the soffits, because I didn't want an extra place for birds to nest.
We did have plenty of extra screws left over, and a few extra trim pieces. Other than that, I think the construction went pretty well.
So, thank you for all your help. Now I can go on to some other projects….
By the way, I have attached a couple of photos.
Rodger Cool
Tacoma, WA
.