The owners of this RV garage wanted a BIG metal building – big enough to house their RV and a second vehicle, with plenty of space left over for storage and work areas. Their handsome structure is 30' wide by 50' long. The white pedestrian door at the front gives you a good idea of the scale of things.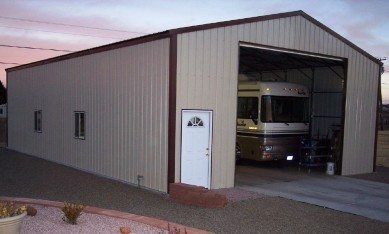 This particular building is our Sierra style. It features vertically-applied roofing and siding, for a pleasing look and good water run-off. This particular style is also an ideal choice if you want to sheath in the interior.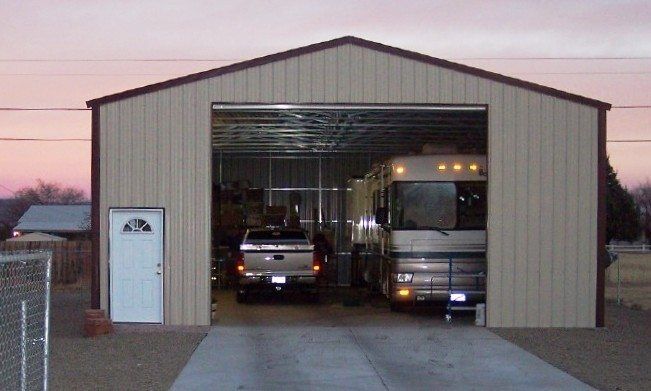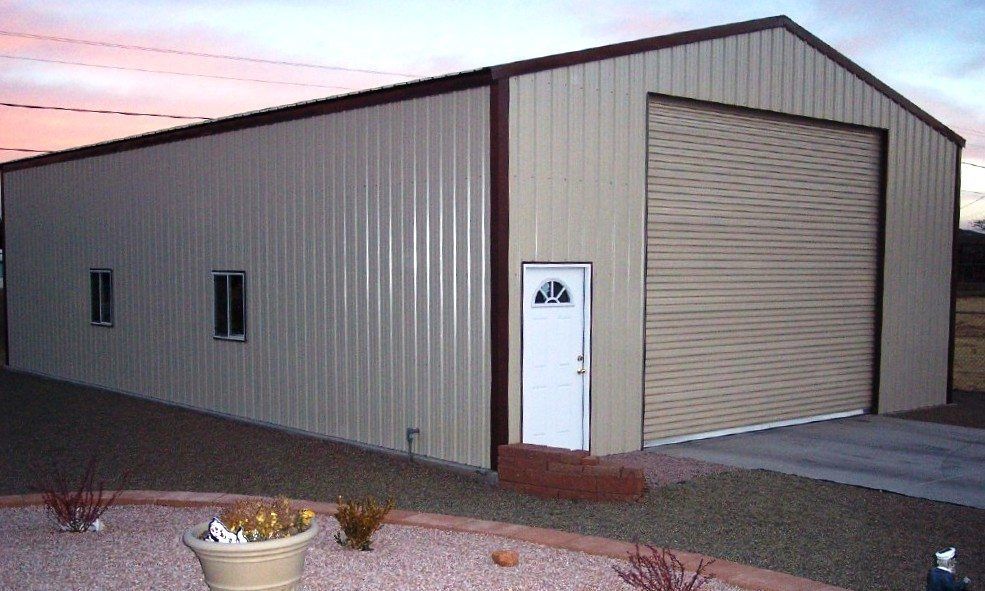 Have a custom design in mind? Give us a call 1-877-833-3237.
<< Back to Metal Buildings Gallery Main Page
Want a Real Person?
Please call us toll-free at 1-877-833-3237
with any questions or quote needs! We are here to help.

Customer service and pricing available from 8:00 am to 5:00 pm Arizona time Monday – Friday.