Carport by Gilbert B. in Lynnwood, Washington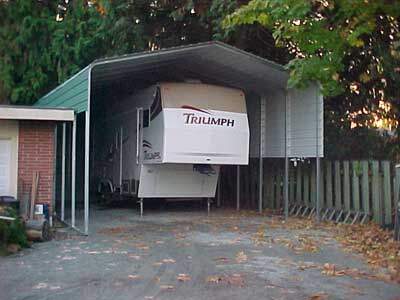 "We managed to get the kit fully assembled in only three weekends: One Saturday for ground prep, leveling and putting in the gravel pad; one weekend for assembling the frame and putting in the ground anchors; and one weekend for putting on the back wall and the roof steel.
I am pleased with the way the product went together and the quality of materials. The provided instructions were clear and easy to use.
I am attaching a photo of the finished product. Thank you for building a quality product at a reasonable price!"
Gilbert B.
Lynnwood, Washington