Down below you'll see photos of what Kevin & Lee G. did with one of our steel building kits, at their remote Arizona cabin site – with no real prior building experience. This is what they had to say about the project:
"Kevin and I are very pleased with our new building. We transported the kit ourselves to our remote location in Prescott, and we also did the entire assembly over two weekends using a gas-powered generator.
Neither one of us had ever attempted anything bigger than a small garden shed, but with the easy-to-follow directions given to us, we had no problems! We highly recommend Absolute Steel for the quality of their product and their great customer service."
Many, many people across America have assembled our buildings without a problem…this is why we call them "Engineered Easy!"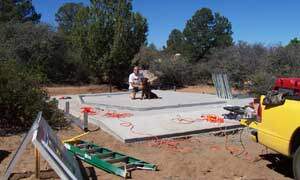 Getting Started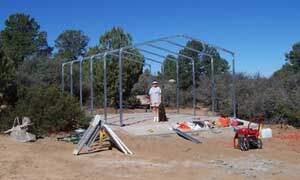 Roof/Wall Frames Assembled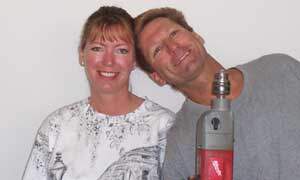 Happy Couple – Still Married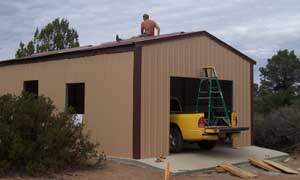 Finishing the Trim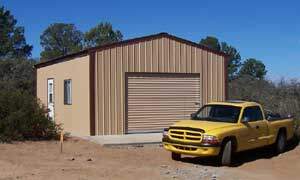 We did it. It's finished!
View More On Our Steel Building Frames
You can put most any exterior finish on our frames!