By Phone:
Nationwide Toll Free: 877-833-3237
Local or International: 480-768-1618
By Fax:
By Mail:
PO Box 11744
Tempe, AZ 85284-0030
In Person:
Arizona Showroom & Storage:
5806 E. Mineral Road
Guadalupe, Arizona 85283
Texas Facility
9476 County Road 136
Terrell, Texas 75161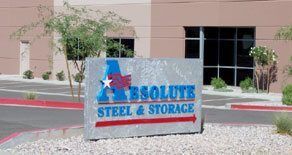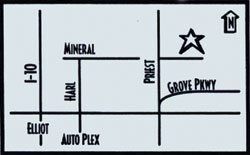 Absolute Storage LLC, the parent company of Absolute Steel, is a privately owned Arizona Limited Liability Company which is headquartered near Elliot Road and the Interstate 10 Freeway in the metropolitan Phoenix area.
It is at this location that we showcase all the steel buildings, carports and storage sheds that we have become nationally known for. In fact, we believe that this is the largest display of its kind in America!
 By Email:
CLICK HERE for our online quote system. Online quotes not available for commercial or custom structures.