Look at what Ron S. and his family in Phoenix, Arizona did with their steel building kit!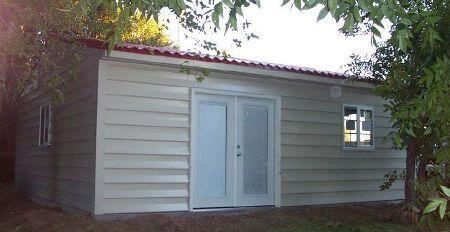 They started with a Teton style metal garage kit.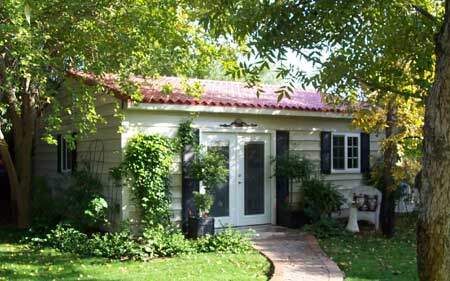 And after some ingenious decorating touches, they wound up with this gorgeous finished product.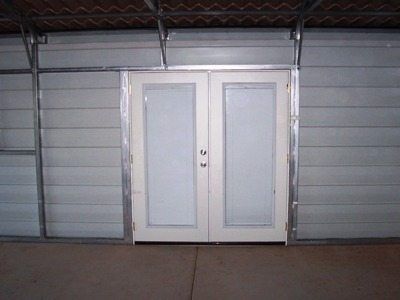 Here's an interior view of the building's patio door frame.
Ron S. himself tells the story:
"When my wife insisted that I have a shop built for my two hot rods and get them out of the garage, I contacted a local contractor to get a price. Even though I've always known that steel is the most economical method of building, I never really considered that a steel building would look right for our home. Both my wife and I wanted the shop to look like a guesthouse when viewed from the kitchen window which is where we spend much of our time.
Then I found out about Absolute Steel and had them give me a price. What they came up with complements my home and the neighborhood! When we look out from our home, the shop I got from Absolute Steel & Storage looks just like a guest house!
The best part is that the price was more than $8000 less than the next competitive bid, and that was on a building that measured 24' wide X 25' long—I can't imagine the savings one would get on a bigger building!
I highly recommend Absolute Steel & Storage!"
<< Back to Metal Buildings Gallery Main Page

---
Absolute Steel Buildings and Carports – Designed for the Do-It-Yourselfer
Easy to Assemble Steel Building Kits and Carport Kits