Metal Building Kits Shipped Nationwide
Metal building kits from Absolute Steel come in a variety of styles and models to fit most any purpose, taste, and budget. They are designed for everything from light residential use on up to heavy-use commercial applications. If you are looking for a small 200-square-foot home workshop, a 600-square-foot guest house, or a large commercial metal building of 4000 square feet or more we have you covered.
Only Absolute Steel offers you a metal building kit built upon a high-strength, galvanized tubular steel frame system that goes together easy. Our structures are designed to be assembled without the need for special, high-priced equipment, such as forklifts and cranes.
Additionally, many of our buildings feature a stand-alone framing system that gives you the flexibility to use a broad spectrum of exterior materials such as wood, stucco, or veneers.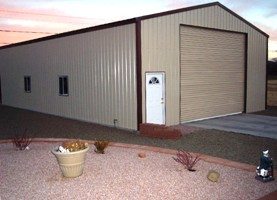 Commercial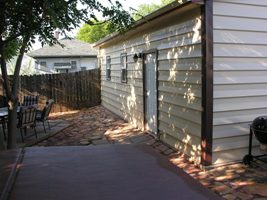 Residential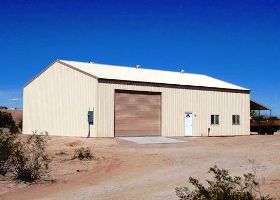 Industrial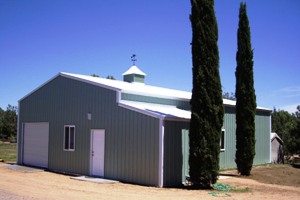 Agricultural
Used by the TOUGHEST customers in the WORLD…

United States Army

United States Marines

United States Navy

United States Air Force

Dept. of Homeland Security
All branches of the U.S. Armed Forces use our metal building kits. They're also the choice of many city, county, state and federal government entities. Fire departments, police departments, municipal departments and more. They're surely not limited to government  uses, though – our buildings are used by THOUSANDS of private individuals and businesses large and small, all across the United States. For a taste of what we mean, just take a look at some of our satisfied commercial customers!
Absolute Steel structures offer you…
A variety of sizes, styles, and models from which to choose.

A Frame System That Goes Up EASY

Sizes That Fit Your Needs and Purposes

Available in standard widths from 10′ wide to 40′ wide. Whatever you need, we are the manufacturers, so we can fabricate to your exact specifications.
Lengths can range from 12 feet to 200 feet or more. Absolute Steel can fabricate to meet your requirements. Building heights and roof pitches can be adjusted to your needs, too.

High-Quality American-Made Steel Frame System

We do not use foreign-made steel that we could buy at cheaper rates – it just doesn't meet the technical specifications called for in engineering.
None of our parts are fabricated outside of the USA. When you call our customer service department, the person answering that telephone is a short walk away from where the product you're interested in is being made.
Check out the technical aspects that prove why Absolute Steel's building system is the superior system for your steel building kit.

Tested and Proven

Absolute Steel has a reputation that is decades old, and our buildings have been tested by all branches of the US Armed Services for durability, ease of construction and superior value. We wouldn't be where we are today if this was not true. Our structures are in the Sierra Nevada mountains with snow loads in excess of 60 lbs per square foot. They're also along the coast line of Florida, where sustained wind loads are in excess of 140 mph.

Click here to see a virtual map showing the all the continental US locations where you'll find our building kits in use. (And that doesn't include all the places you'll find them outside the continental US – Alaska, Hawaii, Canada, Europe, Asia and more!)

If you were choosing your next vehicle, would you select one that hadn't been thoroughly tested and proven as safe and reliable? Of course you wouldn't.

So don't do that with a building, either – get a proven system from a proven company.
---
Click here to get Instant Pricing NOW!
Want a Real Person?
Please call us toll-free at 1-877-833-3237
with any questions or quote needs!  We are here to help.

Customer service and pricing available from 8:00 am to 5:00 pm Arizona time Monday – Friday.