Metal Building Kits • Garage Kits • RV Covers • Steel Carports • Shade Shelters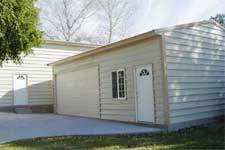 Build a Garage
See our garage kits >>>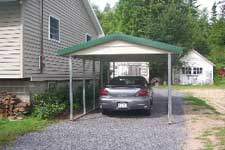 Build a Carport
See our carport kits >>>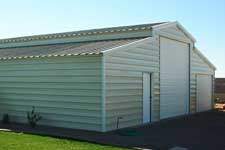 Build a Building
See our building kits >>>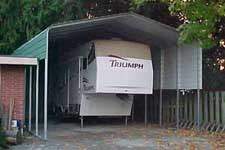 Build an RV Cover
See our RV covers >>>
---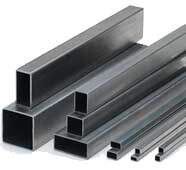 Absolute Steel is an American manufacturer of top quality steel structures. We use American steel and American labor to create a cutting-edge steel frame system that is demanded by some of the toughest customers in the world, and put in use in some of the toughest environments imaginable.
Metal building kits for residential or commercial use
Garage kits and hangars
Kits homes and cabins
Gas and oilfield equipment protection structures
Residential carports & commercial covered parking
RV covers, boat covers, playground and equipment covers
Absolute Steel quality is undeniable. Our steel buildings have held up to the extreme conditions of Hurricane Katrina and winds of over 100 MPH. They have survived rust-free deep within salt mines, were unfazed by the Arizona desert, and stood tall in the freezing Canadian tundra. 
We are so confident in our structures that our frame systems have a 20-YEAR WARRANTY and the exterior panels, depending upon which panel you purchase, have a 20 to 30 year warranty against fading, chalking or peeling.
Absolute Steel buildings are ENGINEERED EASY to build. Our buildings and carports are designed to be constructed by one or two people with minimal or no building experience. The slip-fit frame connections make installation and construction a breeze.
We ship nationwide directly to you or your job site.  Our prices include FREE SHIPPING to the lower 48 contiguous United States.
---
YOU DESERVE A QUALITY STEEL STRUCTURE THAT

YOU

CAN BUILD.
.
Kevin and I are very pleased with our new building. We transported the kit ourselves to our remote location in Prescott, and we also did the entire assembly over two weekends using a gas-powered generator.

Neither one of us had ever attempted anything bigger than a small garden shed, but with the easy-to-follow directions given to us, we had no problems!
Kevin & Lee
Click here to see their project…
.
We manufacture buildings and carports suitable for residential, commercial, or industrial applications. We have thousands of size and style combinations readily available.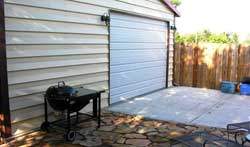 We can also manufacture any specialty sizes or configurations you may require. We are the source manufacturer. Inquire about any custom specialty building kits.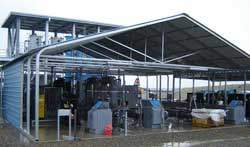 ---
Shop with confidence at Absolute Steel. We stand behind our structures.


We Have You In Mind. Always.

Our metal buildings are designed to be constructed by one or two people with minimal, or no, building experience. 
We have been providing steel structures to customers for a very long time. Absolute Steel & Storage specializes in supplying easy to assemble metal building kits, garage kits, carport kits, and other structures that will cost you 40% to 50% less money than conventional construction methods.
We Ship Worldwide
Absolute Steel supports customers from all over the world. Our primary market is the United States and Canada. However, our metal buildings have been shipped to customers in Europe, Central America, and the Middle East.
Our prices include free shipping to the lower 48 contiguous United States. However, due to the engineered compact design of our unassembled buildings, we can easily and inexpensively ship buildings anywhere in the world.