Feedback like this really makes our Monday mornings.  "Absolute Steel Rocks" is the subject line of an email we received over the weekend from a customer in Louisiana.
Hi Kevin,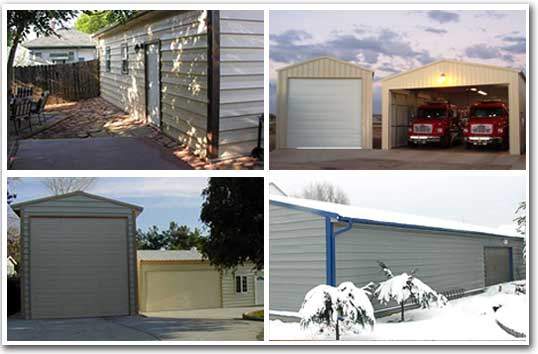 Robert (last name removed for privacy) here over in Louisiana. I wanted to drop you a quick note of appreciation for everyone I have dealt with at Absolute Steel, as well as express how happy I am with your products.
I have been dealing with Kurt for the two separate building orders. He has been fantastic with his product knowledge, answering lots of questions, being an outstanding POC for a variety of issues, and ensuring the orders were submitted correctly and following up with the construction process.
The drawings and instructions packages that Hans puts together, along with the cut list for the fab shop are dead on and easy to follow. It has been a pleasure constructing the buildings with such fine instructions packages. Takes all the guess work out of it.
The first building ran into big problems in shipping, thanks to Estes Freight doing a considerable amount of damage and loss to the framing and panels. Jennifer was outstanding dealing with Estes claims and getting things set up for shipping all the replacement pieces as soon as possible.
Given the "Estes experience", I worked with Kurt to set things up for me to be able to pick up the 30ft x 40ft x 9.5 Sierra at the Terrell facility. Kurt put me in touch with Wes in Terrell and we worked out a pick up date. I was impressed with the Terrell facility. It was well organized, clean, had lots of space for maneuvering a flat bed trailer into position as well as having ample room for the forklift to load from both sides of the trailer. Even the forklift and appendages were ideally suited for the task of handling the various framing bundles and long panels. Wes had everything staged and readily available so the loading process went smoothly. I have quite a bit of experience in material handling and forklift operations. I was impressed with the coordination and communication between himself, his forklift operator and a helper during the loading. Everything was done in a slow, methodical and safe manner to ensure no damage was done to the load, trailer or pickup truck. They also had ample dunnage to protect the load and allow for ease of strapping it down, and had proper lifting straps to afford options for loading the trailer. A great many freight yards I have dealt with pale in comparison, with substandard equipment, lack of load handling rigging, clueless gorillas loading, and an attitude of just throw it on the trailer and be done as fast as possible.
As for the buildings themselves, I was happy with how easily they went together. My wife and I put together the 18ft x 20ft x 8.5ft Sierra all by ourselves. Due to the dimensions and weights of some of the components, we will be enlist the help of a friend or three on and off for the bigger building, but it will be an easy process.
Everyone that has seen the first building has been impressed and I always urge them to go to Absolute Steel when they decide to put up a metal building.
Anyhow, it has been a pleasure every step of the way with Absolute Steel.
Thanks again!