Three-Sided Carport by Gary O. in California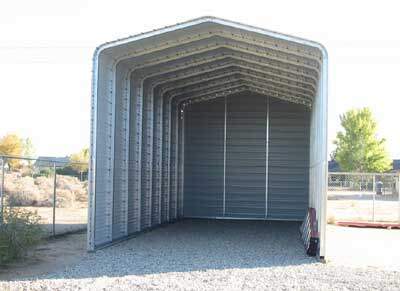 "Dear All,
The building has been finished for a good while, and I couldn't be more pleased with its quality and appearance!
It is so strong that even our desert winds don't faze it! I have looked at several similar buildings framed with the round tubing, and they are flimsy compared to mine.
My son, along with other family members, helped build it for me.
Thanks again to you all!"
Gary O., California