A Customer Testimonial…
"Dear Absolute Steel,
In 1990 I retired from my own steel fabrication and erection business, Aztec Steel. Over the years at Aztec Steel we put up a great number of buildings which I was directly responsible for. So, one would be correct in assuming, that I know what a good steel building is.

The building that I got from Absolute Steel was correctly represented and was exactly what they said it was—a great building at an outstanding value. The contractor Absolute used for the erection, K&L Skyworks, did a fine job in very short order. The job was so complete, they even went over the nearby ground with a magnet to make sure loose screws were left on the ground.
I am very pleased and with all my years in the business, I highly recommend Absolute Steel!"
Sincerely,
Bob G.,
Glendale, Arizona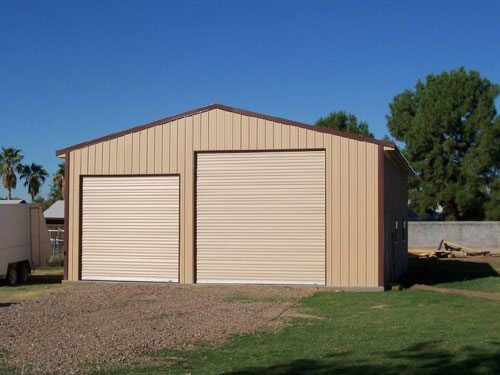 One of our metal building kits with custom door openings
to meet the needs of the owner.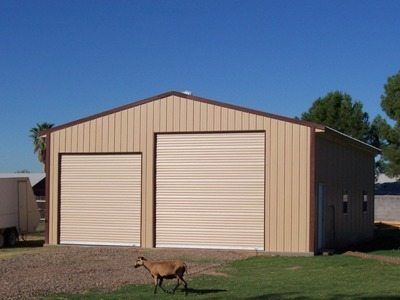 That's one funny looking dog.