RV Carport by Karl K. in Ramona, California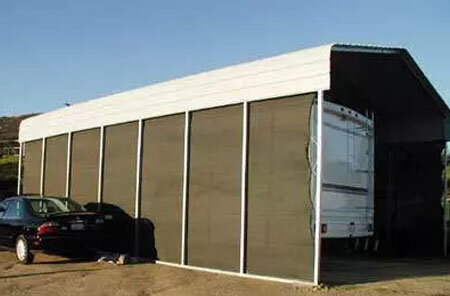 "I have nothing but good things to say about Absolute Steel & Storage.
When I make a purchase, I do my homework. Your prices are very competitive and working with you guys was a pleasure!
Unsure of what I needed to meet my needs, Kevin sent several detailed quotes so I could decide. He was available to answer all my questions and made it easy for me to choose what was right for me.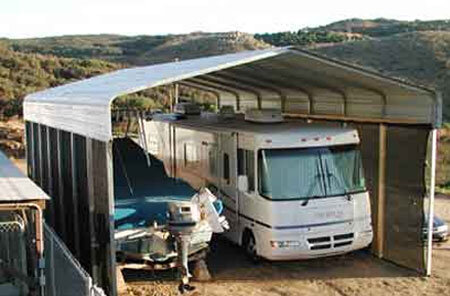 Since I was just over in California, I decided to pick up my product and save a few bucks in shipping. When I arrived at Absolute Steel & Storage, everything was ready and waiting for me. I was shown around the facility so I could see all the configurations that were available.
I am not the easiest person to satisfy but I have to say, Absolute Steel exceeded all my expectations! I highly recommend them to anyone in the market for this type of product!"
Sincerely,
Karl K, Owner
Highland Valley Kennels
Ramona, California