Car Collection Showroom by Chuck H. in Oregon!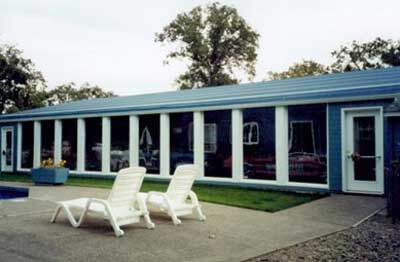 Wow!!
Chuck H. of Bedford, Oregon called us to order a 30'W x 60'L x 8.5'H frame system. He told us he was building a showroom for his classic automobile collection, but we had no idea the end result would be quite like this.
Nice work, Chuck!!
Truth is, our customers impress us with their fine work all the time. Whether they're homeowners, business people, or local, state or federal organizations – even our US armed services – someone's always coming up with a smart new use for our handsome and economical metal buildings.