A Teton Carport in New York!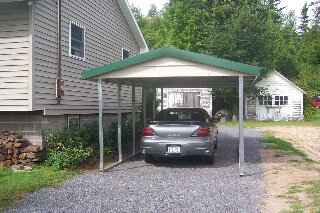 "Here is the picture our finished product.
It took my son a couple of days to put on the trim, plus a phone call to you to get clarification
on the directions. He had to 'fudge' a little but was able to make it look great.
Folks are still asking me where I got it, because it is such a sturdy one.
Thanks again for being so helpful."
Cyndy H.
Colton, New York