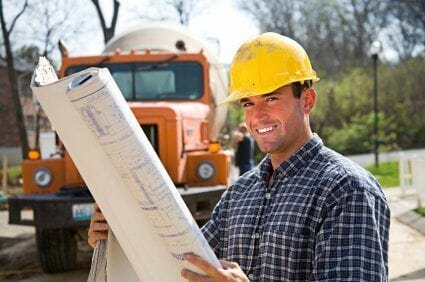 If you prefer not to take the do-it-yourself route to setting up a kit house, you face an important step: selecting a good contractor. Choose a good one, and the whole house-building process can be smooth and exciting.
Choose the wrong contractor and you may be looking at an expensive, painful mess. Here are a few suggestions and "best practices" for finding a contractor who will make building a new house the pleasure it should be.
The "Real World" Check
By far the best way to learn whether or not a contractor is worth hiring is to find out about his past performance. Does he get the job done on time, at a fair price and without headaches and hassles? Here are some steps for doing a "real world" check.
Go look at jobs he's completed. See for yourself, or call the owners or residents.
Contact the licensing authority in your area and ask if there have been any complaints against the contractor.
Contact the Better Business Bureau (in your local phone directory, or at http://www.bbb.org/). You'll learn if the contractor is BBB approved, and what his clients have had to say about him.
Cost Bids and Quotes
Before choosing a contractor to build your kit home, be sure to get quotes from several different firms.
Though the contractor turning in the lowest bid may be offering the best deal, that's not necessarily the case. Don't be afraid to ask why a low bid is so low. Check for any "fine print." Be sure the bid really covers the whole job. You don't want to find out part way through the building process that some key phase isn't covered.
As part of your home kit, we'll provide you what we call a "grocery list" of all the materials needed to complete your new building. The lists include current prices, too. You can hand the lists to a prospective contractor before he gives you a bid. He'll know you know what's involved materials-wise, and what you expect to pay.
Interviewing
A face-to-face interview with each prospective contractor is a big help in the decision-making process. Here are a few things worth asking:
How many years have you been contracting?
Are you licensed and bonded?
It's a good idea to ask to see the license, so you can be sure it's valid and current.
Have you build any homes of this type in the past year?
Could you supply me with some references?
He or she ought to be able to supply information on three or more customers with jobs like yours. Find out if you can see the completed buildings.
Is your business insured?
Ask what types of insurance the contractor carries. They should include coverage for personal liability, property damage and workman's compensation. Check the actual insurance certificates to see that they're still in force. If a contractor working for you isn't adequately insured, you're the one at risk if damage or injury occur on the job.
Reference Check
Get in touch with past clients. They can give you a lot of first-hand information. Some good questions:
May I see the work the contractor did for you?
Was the job done on time?
Were you briefed regularly about how the job was going, and alerted about any difficulties that might have come up?
Were there any costs or fees you didn't expect?
Were any problems handled quickly and responsibly?
Were the workers on the job when they were supposed to be?
Did the contractor leave the site clean?
Contracts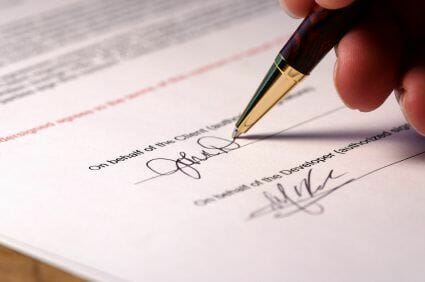 Contract rules and requirements are different from area to area. In any case, always insist on a written contract – even if it's not required by law. It should clearly lay out start and completion dates, all costs, and each party's obligations and liabilities. Before signing, verify the document specifies:
Contractor name, address, phone, and license number.
Payment schedule.
Estimated dates for starting and completing.
Listing of all materials and specifications – brands, colors, model numbers, sizes and so on, and who is responsible for supplying what.
Material and workmanship guarantees, specifying who is responsible for each (contractor, manufacturer or distributor), warrantee time periods and other conditions. All clearly laid out.
Actions the contractor is (and is not) responsible for. Make sure to ask for what's called a "broom clause," obligating the contractor to leave a clean site and deal with any stains or spills.
A final note – if any verbal agreements or promises are made while the job is in progress, they should be added to the written contract and signed off by the parties involved.
Completing the Job: A Checklist
Here's a list points to verify before you acknowledge the job as complete and make final payments.
All work conforms with standards stated in the contract, and meets with your approval.
The work area and completed building are clean, and no materials, tools or equipment have been left about.
Feedback – Your Views Have Value
When the job is finished, it's an enormous help to others if you make a record of your experience. One way to do this is to revisit the Better Business Bureau website, and any business review or ratings sites you checked during your contractor hunt. If your experience was rough, others will be forewarned. If your home kit building experience was a big success, make it well known – you'll be doing the contractor and future contractor hunters a real service.