The traditional concept of a house doesn't usually include a lot of steel. But there are plenty of good reasons to choose a home kit with tubular steel framing. Here are just a few:
Insect Resistant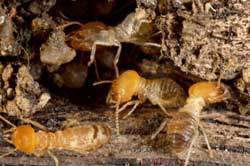 Termite problems?
Carpenter ants got you down?
Burrowing insects becoming an unwanted guest?
Not with a steel structure.
Extremely Durable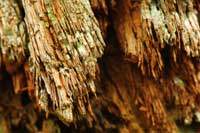 Trouble with mold, mildew or rot?
Not with a steel structure.
You won't have any issues with rust either.
Fire Resistant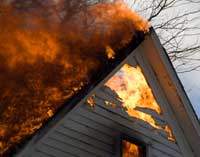 Embers from wildland fires or fires on neighboring properties are the biggest contributors to collateral damage during fire emergencies. During a wildfire, the wind can carry hot embers for miles. Those embers then land in nooks and crannies on other structures, igniting them.
Steel frames don't burn. And steel roofs and siding (standard on all our house kits) won't burn either. So your insurance company is likely to give you a good price break.
True Materials – Always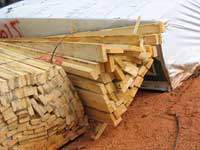 Lumber warps, splits, has knots and other weak spots. That means you have to order lots more than will actually end up in your home's structure.
Steel is a different story. No warping, cracking, splitting, or knots. Your home or guest house kit includes only what you'll use – no waste.
No Wasted Material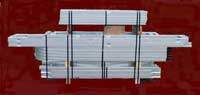 Your steel house parts are already cut to the exact sizes required. There's nothing to measure, mark or cut, no off-cuts, no sawdust, no scrap.
Uncomplicated Assembly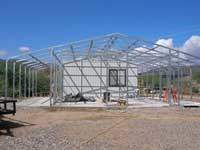 Our tubular steel building frames slip together smoothly, and fasten with "self-drilling" screws. That means the screws have a special tip that cuts through the frame pieces. No need to measure and pre-drill. The tool we recommend for this job is the DeWalt Model 257 driver, which sells for about $90. You can do the job with a regular electric drill or screw gun, though. You won't need hammers, air nailers or compressors. Your fingers and thumbs will be a lot happier about the whole deal, too.
Strong and Durable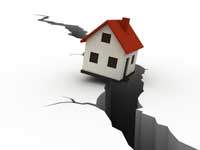 A steel home kit frame is big on strength, but it's also flexible enough to take a lot of punishment. If you happen to live in an earthquake zone or high-wind country this is comforting news.
Our steel frames are used in areas with hard elements. Our steel frames have survived California earthquakes, Florida hurricanes, and the salty Hawaii air. Our frames are used by all branches of the military.