This design employs the engineering principle of the cantilever – supporting a sloped roof that extends outward from a fixed post. Its clean, sleek look affords maximum vehicle coverage with minimum interference from support posts. Necessarily a bit more costly to produce, due to the material stresses involved. None the less worth the investment, for many applications.
Project Design, Engineering and Execution
There are many phases to completion of a covered parking project. Site layout, design (architectural and structural), foundation work, assembly, finishing and so on. Our team of specialists is prepared and happy to work with you at every phase of your project, be it simple and straightforward, or more challenging and complex.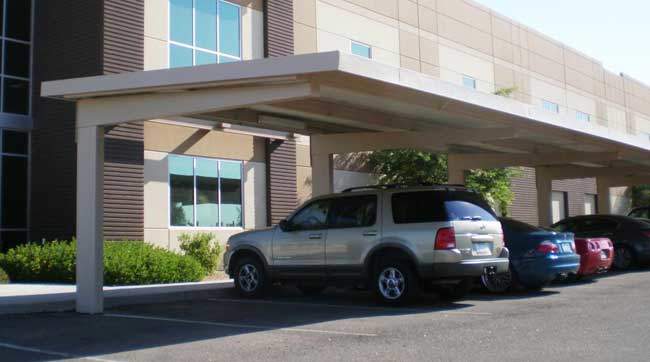 ENGINEERED PLANS
State-specific stamped and sealed plans are provided for your project, at nominal rates.

INSTALLATION
Absolute Steel delivers the plans and materials for your parking structures. We are also happy to provide consultation on selection of installation contractors, if desired. We have assembled a table of installation cost estimates, for planning and calling for bids.
FINISHING
Full-cantilever, semi-cantilever and T-frame support structures are delivered unfinished, ready for priming and painting. This allows you to choose colors that integrate well with the rest of your project. Roofing panels are available in a variety of colors, shown here.
Commercial Carport Gallery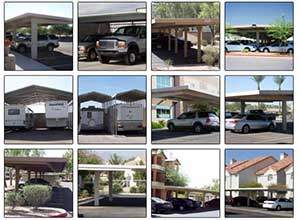 Absolute Steel commercial carport system project examples.
PRICE ESTIMATES: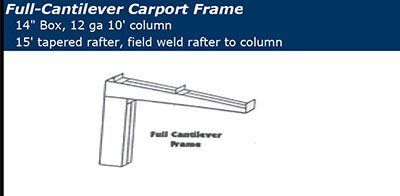 Installation: Estimated at $1,221.19 per space. Note that installation costs can vary depending upon location and ground conditions. Our installation cost estimates should be used as a rough estimate only.
WHY ABSOLUTE STEEL?
Absolute Steel has been proud to serve a long list of clients – from individuals to companies to municipalities, to state and national government agencies. We're proud of our sound reputation for quality, integrity, reliability and service. We look forward to working with you, and showing that our reputation is well earned. Contact us today.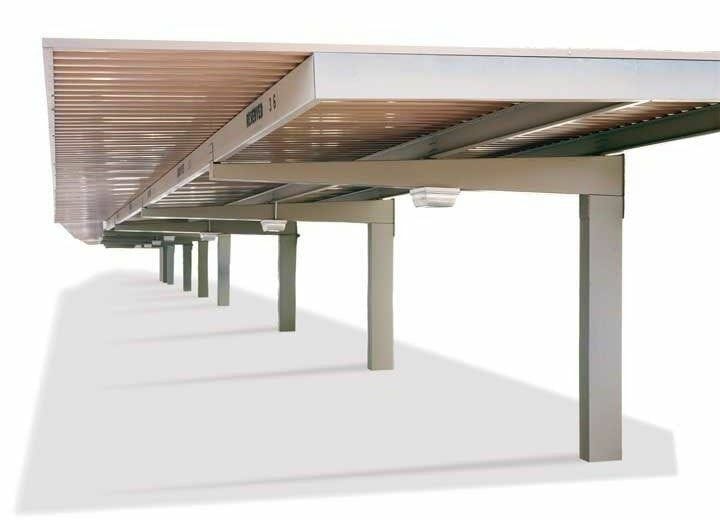 LET'S TALK ABOUT YOUR PROJECT
Please call us toll-free at 1-877-833-3237
with any questions or quote needs!  We are here to help.

Customer service and pricing available from 8:00 am to 5:00 pm Arizona time Monday – Friday.
Or Email Us…