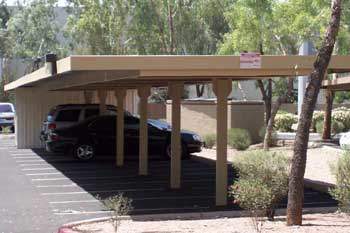 The semi-cantilever carport utilizes engineering's cantilever principle. With greater balance of stresses than a full cantilever, it can provide the same overhead protection with reduced structural demands – and reduced cost.
Commercial Carports: Project Design, Engineering and Execution
There are many facets to a commercial carport project –
Site planning and layout
Architectural consultation
Foundation planning and engineering
Structural engineering
Permitting
Selecting an installation contractor
Installation and finishing
Our team of covered parking experts is on hand to work with your architects and planners. Whether the job is straightforward and relatively simple, or involves seismic activity, severe weather or other challenges, we're always available to assist you to a speedy, successful completion.

ENGINEERED PLANS
We provide stamped, sealed original plans, authorized by an engineer licensed to practice in your state, at nominal cost. Proper installation assures achievement of any load-bearing characteristics your plans specify.
INSTALLATION
Absolute Steel supplies the frame system and roofing for its commercial parking structures. Outside our local area, however, installation is by contractors you retain. We've assembled a table listing estimated installation costs, for your use in securing a contractor.  If needed, we'll be happy to work with you in finding a suitable installation contractor for your project.
FINISHING
We understand the need to integrate your carport's color and finish with the rest of your property or project. To accommodate this, our full cantilever, semi-cantilever and T-frame supports are delivered in bare steel – ready for priming and painting on site. Roofing panels for your project are available in a range of colors, to be specified when placing your order.
Commercial Carport Gallery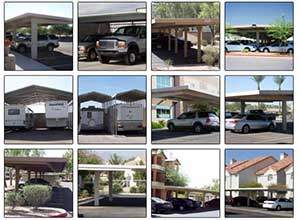 Absolute Steel commercial carport system project examples.
WHY ABSOLUTE STEEL?
Serving a long list of public and private customers – in all 50 states and in several countries – we have earned a strong reputation for quality, service, reliability and integrity. We look forward to working with you, and demonstrating just how deserved that reputation is. Contact us today.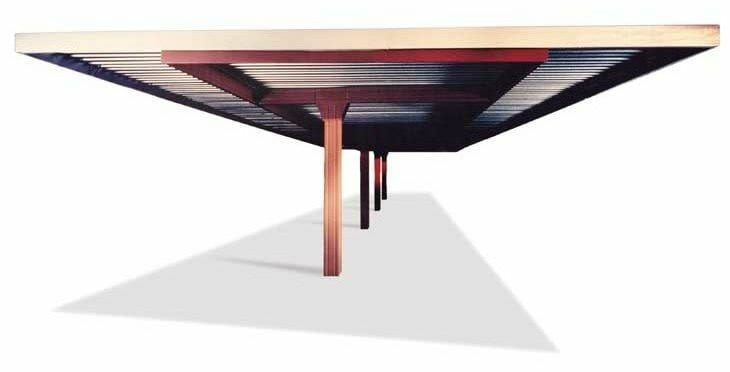 LET'S TALK ABOUT YOUR PROJECT
Please call us toll-free at 1-877-833-3237
with any questions or quote needs!  We are here to help.

Customer service and pricing available from 8:00 am to 5:00 pm Arizona time Monday – Friday.
Or Email Us…