Increase Rental Income   *   Achieve Higher Occupancy
Covered Parking Systems for Dry Land or Marina
Absolute Steel is proud to offer the Pro-Lease – an exclusive financing arrangement for the RV storage / Boat storage industries. In short, we can provide your existing RV or boat storage facility with new covered parking for your existing facility with little or no money down.
Fully Engineered Systems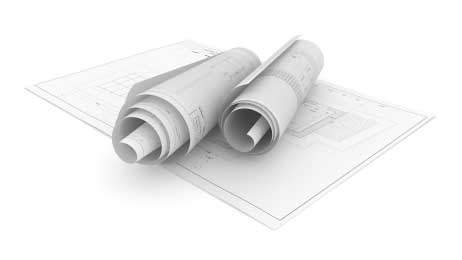 Full engineering; stamped, signed and sealed by a Professional Engineer licensed in your state, may be purchased which demonstrate the structure(s) meet and/or exceed your local building codes for Wind, Snow, and Seismic Zone. Engineering includes all drawings, structural calculations and concrete/foundation/anchoring plan.
For RV and boat storage facilities, we have two types of systems from which to choose: Tubular Steel Systems and Post & Purlin Systems
Post & Purlin System
Tubular Steel System
Easy Financing. Leverage the higher income stream – with little to NO money down
Not sure if you can afford it?  Unsure about financing?  Take advantage of our Pro Leasing option and get covered parking for your facility for no money down. Click the tabs below for details.
Installations
Estimates are approximate; site conditions vary from site to site as do soil conditions. Accurate installation pricing is subject to approval of such site conditions by an Absolute Steel representative or the bidding contractor.
Professional
In some US areas Absolute Steel can provide you with qualified professionals we have experience with that can provide a turnkey project for your facility. Or you may seek out independent bids from your own sources and we would encourage you to do that. Our structures are very simple to install and we have years of experience at what contractor pricing should be – we'd be happy to consult with you on those and if necessary, speak to your perspective contractor.
Do-It-Yourself
90% of Absolute Steel consumer sales are direct to the private DIY'er – typically installing their systems with a spouse or some acquaintances; family, friends, or a paid handyman.
The following statement has been proven true thousands of times: Easily assembled by unskilled labor using commonly found tools.
Put yourself together a crew of relatively industrious individuals and you should have no problems. Professional installation or DIY; ease of assembly saves you money either way.
Start the Conversation…
We would be pleased to discuss this opportunity in more detail with you – 877 833 3237 or email us…
* Lease terms and leverage are subject to site specific characteristics. Financing available on approved credit only. Please consult your tax professional with regards to the contemplated transaction. Absolute Steel nor any of its representatives/employees/agents are tax consultants or attorneys and shall not be held liable for any tax consequences of the contemplated transaction.