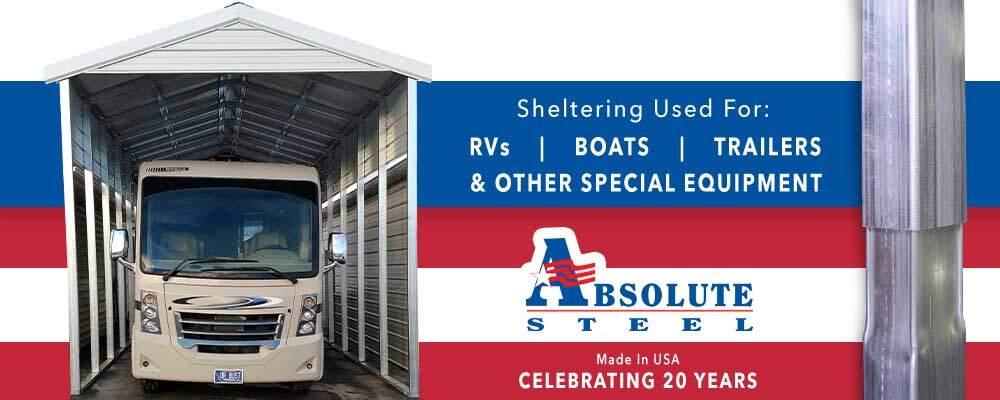 RV covers and shade shelters are a safe and economical way to protect recreational vehicles and travel trailers from the elements. RVs are an expensive investment, and can be an essential part of your overall quality time and should be taken care of. Other than mechanical maintenance, the best way to care for your RV is with a metal RV cover.
The best RV covers on the market today are produced by our company. Our steel RV carports are used in many commercial RV storage facilities, including our own. Thousands of homeowners have been using our steel RV carports for sheltering their RVs, boats, trailers, and other specialized equipment.
RV Covers Examples
Here are just a few ideas of ways in which you can order your new RV cover.  Click on any image for a larger view.
Purchasing your RV carports and metal RV covers from Absolute Steel assures you that we not only manufacture the best on the market, but that we know all about the subtle issues of storing your RV properly such as clearance heights on the different models, proper widths depending your storage purposes, and just about any other question that might come up.
RV carports and shade shelters are what we do. We design them. We manufacture them. We use them – we store over 300 RVs on the same property where we manufacture our metal RV covers.
More RV Carport Examples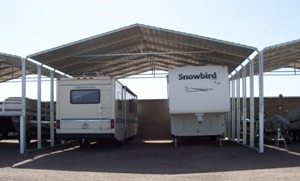 A metal RV cover with no side panels. This RV carport is part of a large-scale RV storage operation, where a series of RV covers are installed.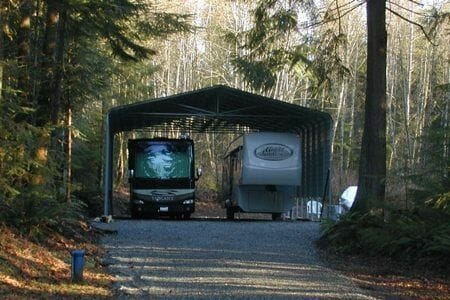 We design RV carports for all areas of the country. Take a look at this beauty in the state of Washington.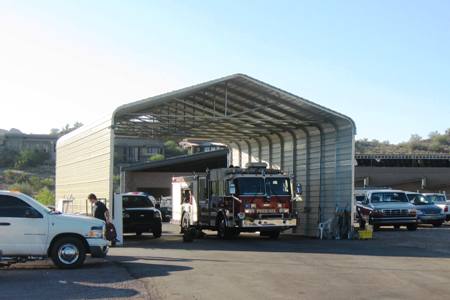 Fire departments across the USA trust Absolute Steel RV covers.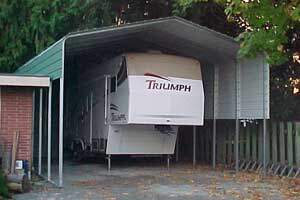 With the addition of an RV cover at their residence, not only are they protecting their investment. They have the perfect guest house.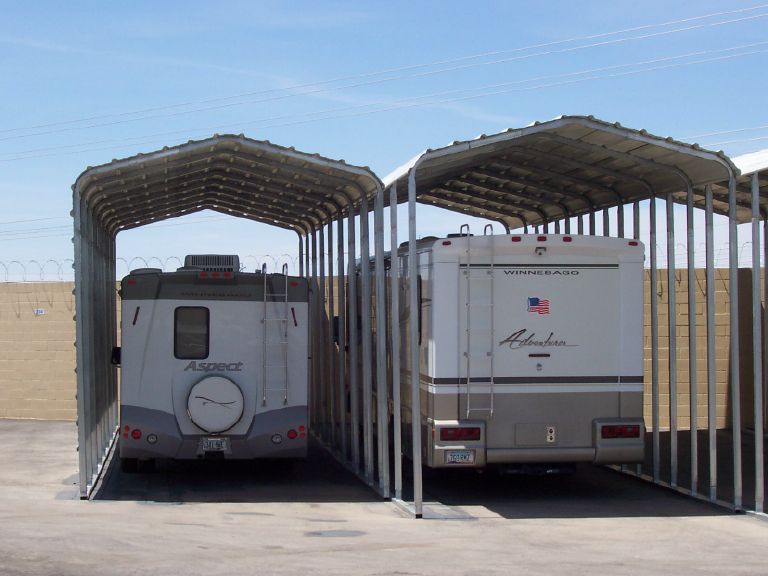 We can configure our RV carports to fit your in commercial RV storage facility.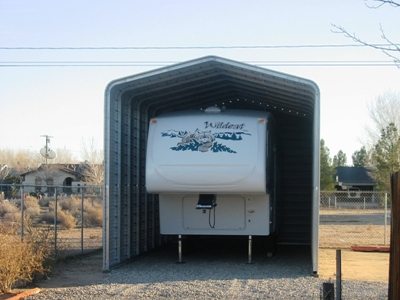 Our metal RV covers are right at home in this rural California neighborhood.
---

More Information
RV Covers & Shade Shelters
Installation & Technical
Gallery and Testimonials
Government & NGOs
---
Let's Start the Conversation
Please call us toll-free at 1-877-833-3237
with any questions or quote needs! We are here to help.

Customer service and pricing available from 8:00 am to 5:00 pm Arizona time Monday – Friday.
Save