Metal Garages Installation DIY

Metal garage kits by Absolute Steel are designed to be easy-to-assemble.  Our garages have been assembled by husband-and-wife teams, personnel in the field, just about any individual you can think of so if you're handy with a few basic tools, you're qualified!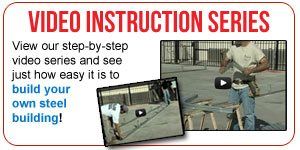 You will find that the job goes together without a hitch with an Absolute Steel garage kit. It's metal building construction made ABSOLUTELY EASY.
Includes well-illustrated, easy to understand instructions.
Arrives with manageable packaging. Parts are easy to handle for less wear and tear on the user.
Can be constructed with commonly available tools
No unwieldy, large lifting equipment needed for most sizes.
Access to a complete step-by-step video series, which is accessible by smart phone on the job site.
Do-it-yourself means money saved, and a good reason to enjoy a BBQ with your helpers and admire your new garage once it is finished!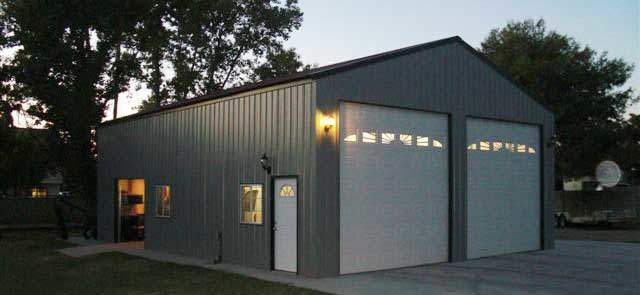 Read this story and see for yourself.  Take a look at photos and a short story sent in by Kevin and Lee, a husband & wife team that put together their own garage kit.
Step by Step Instructions
The pictures below show a condensed version of the installation steps involved in do-it-yourself assembly. If you need help making your decision, call one of our metal building representatives at 1-877-833-3237.  If you are more the "show me" type, take a look at our video installation series.
Step 1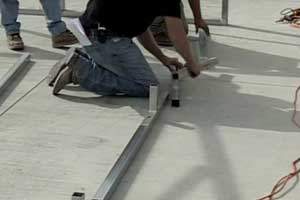 Base rail installation
Step 2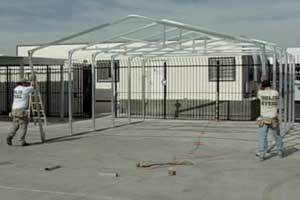 Roof and wall frame assembly and placement
Step 3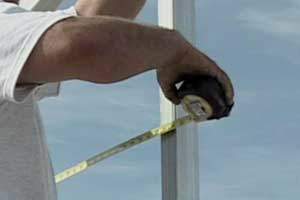 Install horizontal supports (some models)
Step 4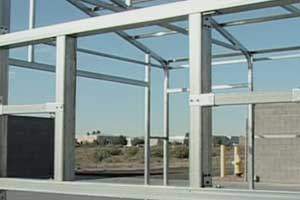 Window and door frames
Step 5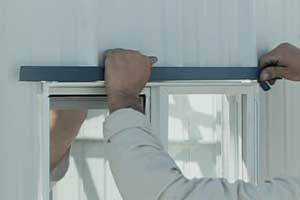 Wall and roof panels
Step 6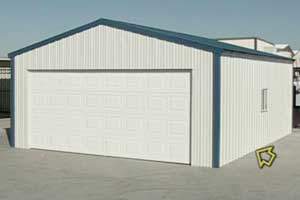 Add doors and trim, then enjoy your new building!
A testimonial from a happy customer:

Hi Dean,

We assembled our first Absolute Steel building. When we first started our conversations and insights into your products, I must admit we were a little skeptical, not being able to see a building erected, living so far away. We had to make all of our decisions based on photos and correspondence.

I have been in the steel erection business for almost 30 years and have always had to make some corrections or field fitting on pre-engineered buildings.

After receiving our building packages from your company I was pleasantly surprised to see the care and quality that went into the packaging and labeling of each building, but the true test was yet to come.

We began by assembling a 20 x 20 standard carport; we did not break out the instructions as it was a very windy day. The assembly went very well, so well that the guy helping me went to get a phone call and when he returned 25 mins later, I had the whole frame together and ready to stand. We completed that building and everyone said that was easy! I said yes, but we are doing a complete building next – then we will see.

We then erected a complete building and sheeted it in.

WELL I must say, the entire building went together like your video shows, IT REALLY IS THAT EASY.

Congratulations to you and your company, it truly has been a pleasure dealing with Absolute Steel. You delivered a product that was the same as shown. A great quality product, professionally delivered from correspondence to order to delivery.

Keep up the good work, I wish all companies could deliver what they preach !

Regards

Doug Webber
Scotia Metal Products
Burnside, NS
Canada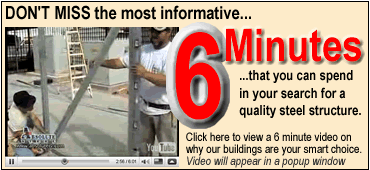 ---
Absolute Steel – Designed for the DIY-er